Not

your typical online mixing and mastering studio…
CUSTOMIZED

MIXING AND MASTERING PACKAGES FOR

NEXT LEVEL ARTISTS
✅

pro

MIXING & MASTERING
✅
FREE

REVISIONS FOR 10 DAYS
✅
72 HOUR

TURNAROUND
✅ MONEY BACK
GUARANTEE
✅ SONG
PRODUCTION

& FX
✅
Live Streamed

studio sessions
✅ FREE SONG
RELEASE COACHING
DON'T LET YOUR NEXT RELEASE FLOP
Instead, Let's talk about your music and where you want to take it
Then, I'll put together a
personalized road map to get you there
TELL Me ABOUT YOUR MUSIC
How long have you been creating music? Is there something in the music creation process that is challenging for you? Need help getting your music to sound great?
Getting to know YOU as an artist allows me to provide the best online mixing, mastering, and production services and advice possible.
Such a pleasure to work with and very accommodating to your needs and wishes. Has great patience and genuinely wants to help you realize the vision for you music. Will be working with him again soon enough!
It was a great experience working with Bobby! I needed a specific job completed and he stepped right in and created magic. Bobby, thank you for your time and work. I'm gratefully appreciative and pleased. Job well done man!
Bobby is the man! He helped me big time with mastering, his turnaround time is thunder fast and above all he's this kind of personality you want to work with. 5 stars is not enough.
Get The Sound You
Deserve
Hear for yourself how your music can transform
INFO
Title
:
Under Current
Artist
:
Treading Paper
YOU ARE ONLY A FEW CLICKS AWAY FROM GETTING THE PROFESSIONALLY MIXED AND MASTERED ALBUM

How does online mixing & mastering work?
Step 1: Record
Record your songs in the comfort of your own home or professional studio.
Step 2: chat
We discuss your musical goals, and I provide a customized services to get there.
Step 3: upload
Export the audio from your session and upload to our secured server.
Your song is then perfected with 10 DAYS OF UNLIMITED free REVISIONS.
Focus on Your Passion. Save the Mixing for me.
Don't waste another minute trying to get your music to sound like the professionally mixed and mastered songs on the radio. I can help you! Using a combination of analog and digital mixing and mastering tools, I'm confident that your music will sound better than it ever has!
Hundreds
of Satisfied Customers
"I've sent the same song to four online mixing sites and this is the best! Great results, customized service, and attention to detail!"
– Francesco Secci

"We would recommend Bobby and Raytown Productions to ANYONE! We will definitely be working with him again!"
– Marshall W.
"The tracks turned out better than I could have imagined. I had a stellar experience at Raytown Productions!"
– Chuck S.
"Bobby at Raytown Productions is incredibly talented and very easy to work with. He has great production ideas that make your song really stand out!"
– Mike M.
"The master from Raytown Productions beat out 30 other mastering studios. Precision, punch, no loss of clarity. Well done man!"
– McLucas Media

"I can honestly say, this is the BEST studio I have ever worked in!"
– Chapter Black
"I'm very pleased with Raytown Productions. Bobby sure knows what he's doing when it comes to making your music sound better and more exciting."
– Hilton S.
"I love the way Bobby at Raytown Productions transformed my music into a professional quality sound. He was very willing to answer questions and advise me on details so I can grow as a musician I'll definitely be using Raytown Productions for all my future projects!"
– Natalia M.

"Bobby was able to mix a challenging song and made it sound wonderful. The mix is PERFECT! You are my go-to studio from now on!"
– Tyra M.
"Bobby has extensive knowledge of mixing and producing music. You can't go wrong with Raytown Productions!"
– Micah J.
"Absolute pleasure working with Bobby. He listened to my suggestions and made it happen perfectly. He got my project to me early. I definitely recommend working with him!"
– Randolph M.
"Great Job! Bobby knows his stuff. I receieved a radio ready competitive master at an unbeatable price. I will use their services from now on!"
– Jamie P.
Over 15 Years of Mixing, Mastering and Producing Experience
What are you waiting for?
Sell more music and build your fan base!
Spend more time creating music!
Get new music to your fans!
Get noticed by major record labels and managers!
Trusted by the music Industry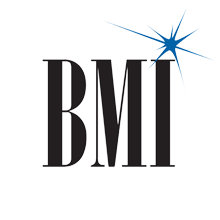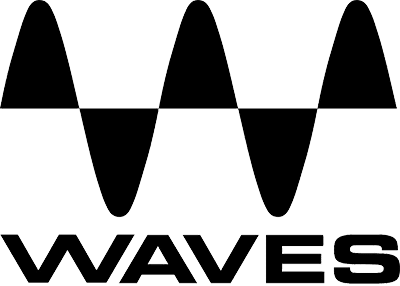 Raytown Productions, LLC
Your Music. Your Way.
The #1 Online Mixing, Mastering, and Production Studio.
  E-mail Us
  +1 571-429-6021